Fountain at Versailles
Sir William Russell Flint
P.R.A., P.R.W.S., R.S.W., R.O.I., R.E.
---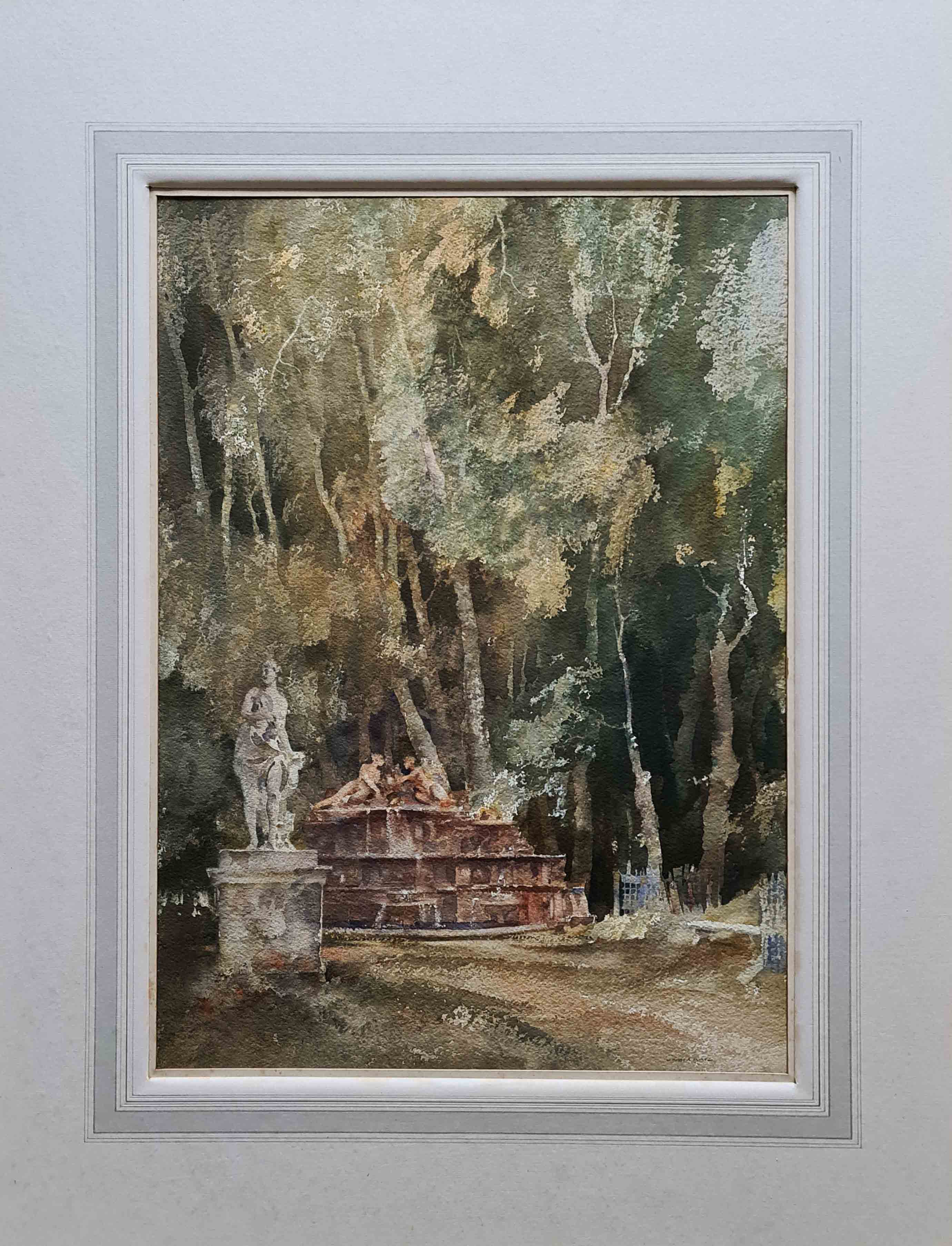 William Russell Flint - Fountain at Versailles, mid-20th century watercolour, signed, 54cm x 38.5cm, within a stained wood frame.
Aiguèze is a commune in the Gard department in the Occitanie region of Southern France.
In 2016, it had a population of 217. Since 2005, Aiguèze has been a member of Les Plus Beaux Villages de France, the first such location in Gard.
Situated on the Ardèche river, Aiguèze is approximately 30 kilometres south from Vallon-Pont-d'Arc, and some sixty kilometres south from the town of Aubenas.
In the same area was painted this original
Springtime in the Ardéche
wildlife artist, David Shepherd read
more
signed prints by
L.S. Lowry
.
d@art.info

01623 799 309