Chateau Garden, Languedoc
Sir William Russell Flint
P.R.A., P.R.W.S., R.S.W., R.O.I., R.E.



---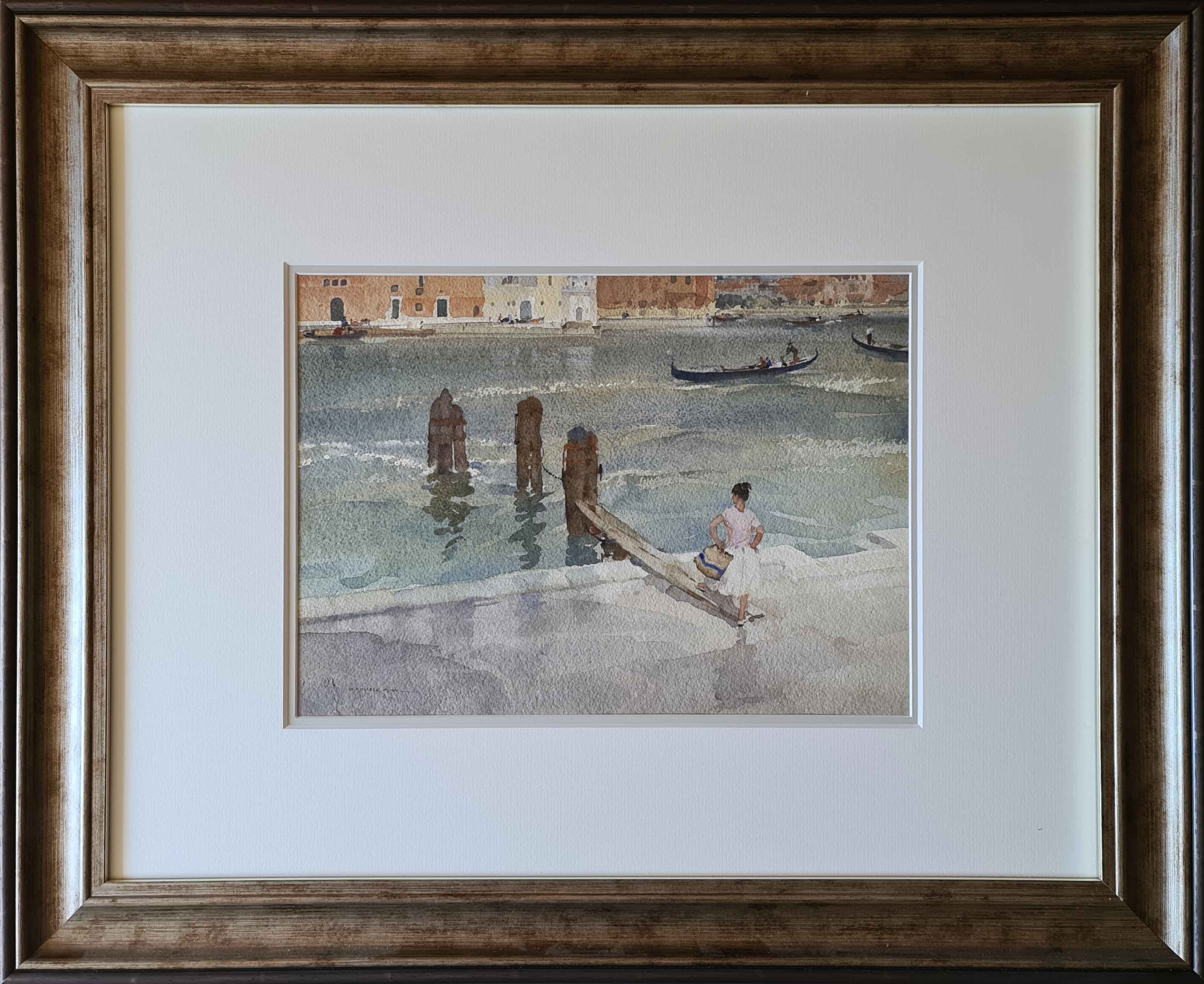 'From a window in Venice'
Original watercolour
Image size 11.5" x 15.75" (29.2 x 40 cm.)
signed 'W. RUSSELL FLINT-' (lower left) and signed again, inscribed and dated 'From a Window in Venice/ W Russell Flint/ May 1958' (verso),
and further signed and inscribed 'From a Window in Venice/ W Russell Flint' (on the backboard)
Exhibited:
London, Royal Watercolor Society, 1958, no. 2.
Provenance:
with Frost and Reed, 1958.

Painted sixty two years ago, this most tranquil scene of Venetians going about their daily lives.
The light in Venice has always been a stunning feature of the city, and artists worldwide remark on its unique quality.
This original painting from the late 1950s, captures the atmosphere beautifully. The hint of colour in the background buildings,
the movement of the gondoliers as they ferry their passengers from place to place, and the tranquility of the water, gently lapping the sides of the canal.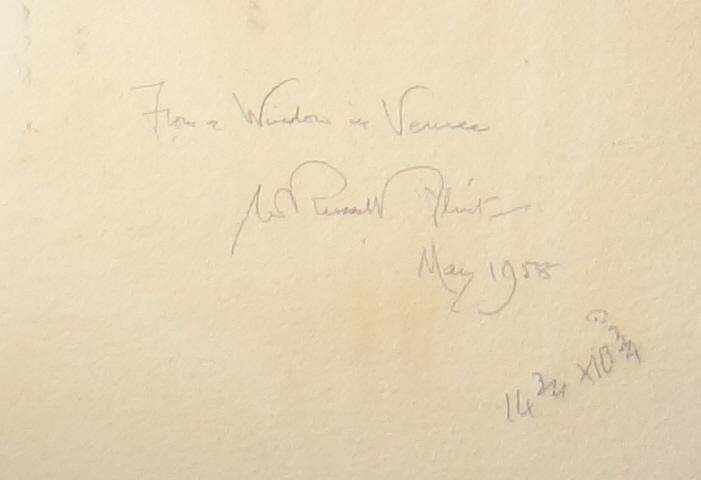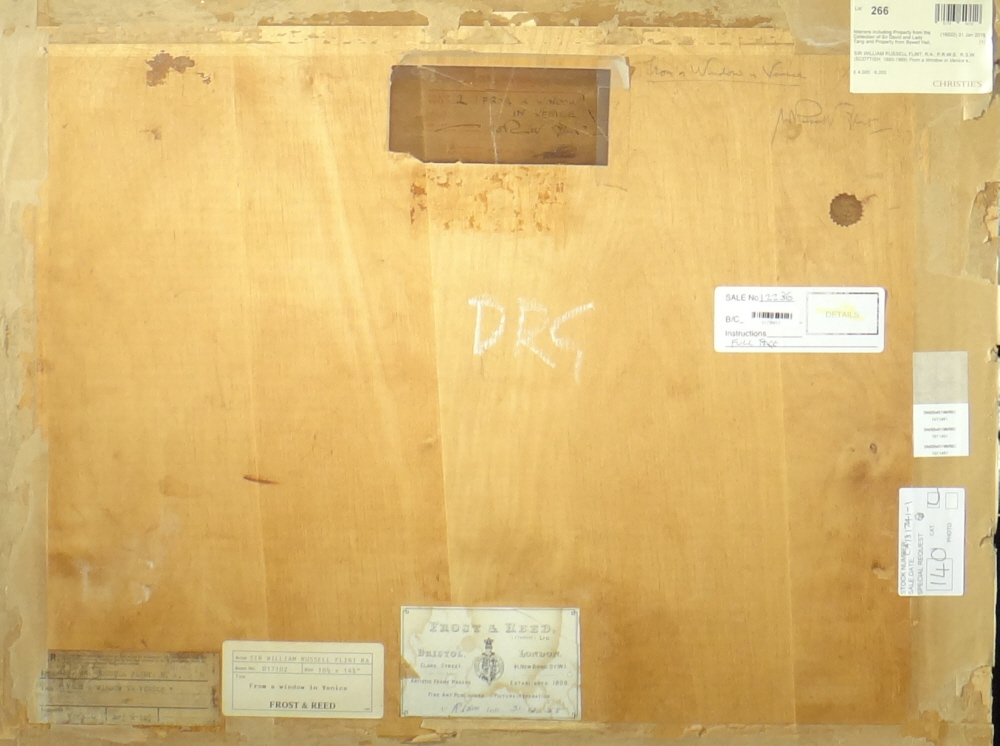 d@art.info