Bourdeilles sur Dronne
Sir William Russell Flint
P.R.A., P.R.W.S., R.S.W., R.O.I., R.E.


---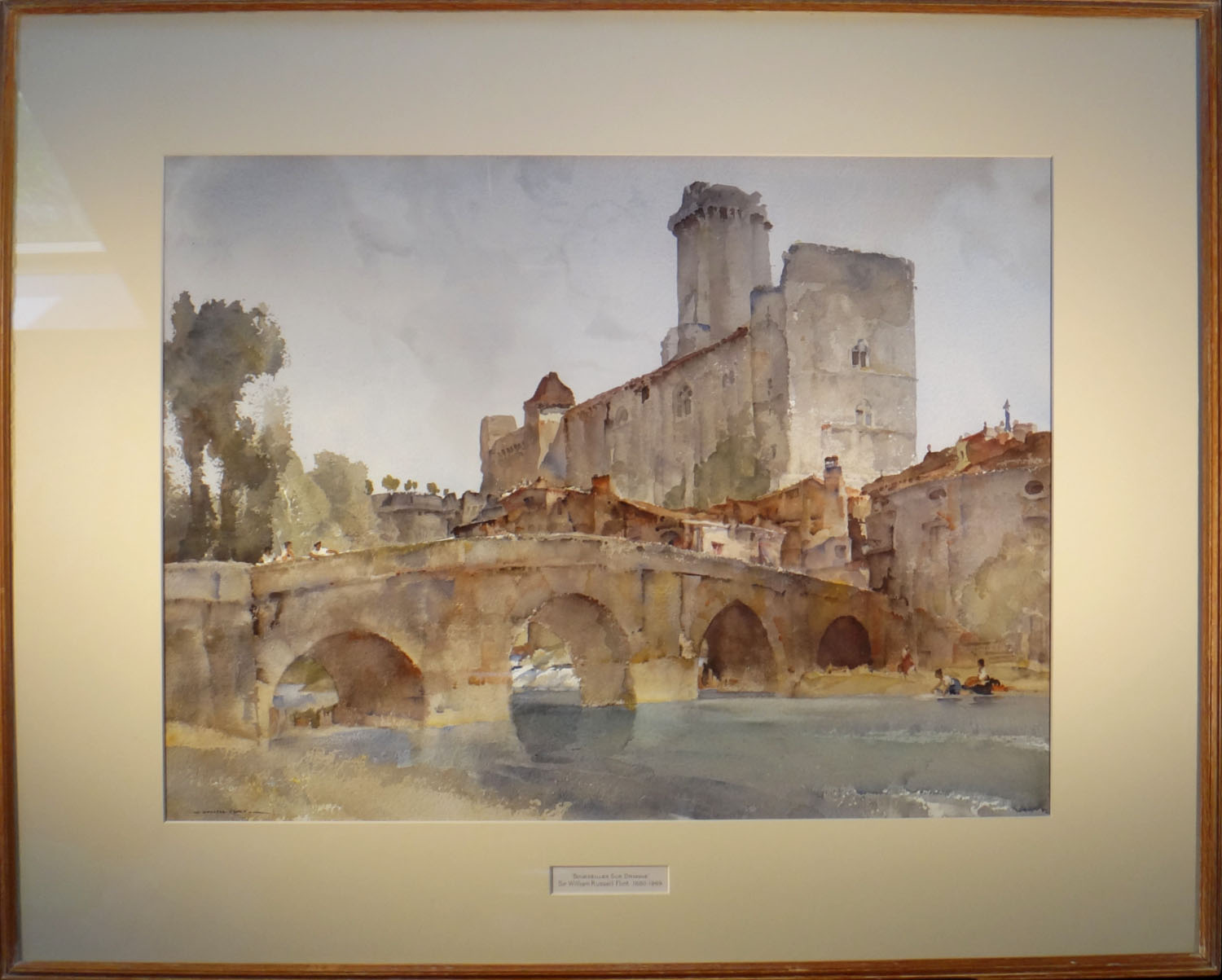 'Bourdeilles sur Dronne'
Original watercolour
Image size:-49.5 x 67.3cm (19 1/2 x 26 1/2in)
Bourdeilles sur Dronne
signed 'W.Russell Flint' (lower left); signed and titled and further inscribed 'For Charles + Christine Wallis/with warmest regards + good wishes/from Russell, Dec. 1964' (on the backboard)
Provenance
With Frost and Reed Ltd, London, no. P 9337.
West of Brantome, Bourdeilles sur Dronne can be found in the department of Charente,
It is a beautiful town, well preserved with its buildings, chateau and the river Dronne running alongside.

The château de Bourdeilles, is a complex consisting of a medieval part and a Renaissance style part, built in the 16th century.
From 1273, the year in which Edward I of England (son of Henry VIII) invested the castle of Bourdeilles.
Edward joined the Ninth Crusade to the Holy Land.
He was on his way home in 1272 when he was informed that his father had died.
Making a slow return, he reached England in 1274 and was crowned at Westminster Abbey.

In the tenth century the town was established and foundations by the four barons of Perigord Bourdeilles, Biron , Beynac and Mareuil.
But it was only in twelfth century that documented the existence of the village then called Burgus or villa.
The eleventh to twelfth century, the town and surrounding areas started to expand.
Around 1259, the fratricidal wars of the Bourdeille contributed to the demolition of the first castle.
In August 1263, the viscount of Limoges Guy VI le Preux died in Brantôme after his failure at the siege of the castle of Bourdeilles.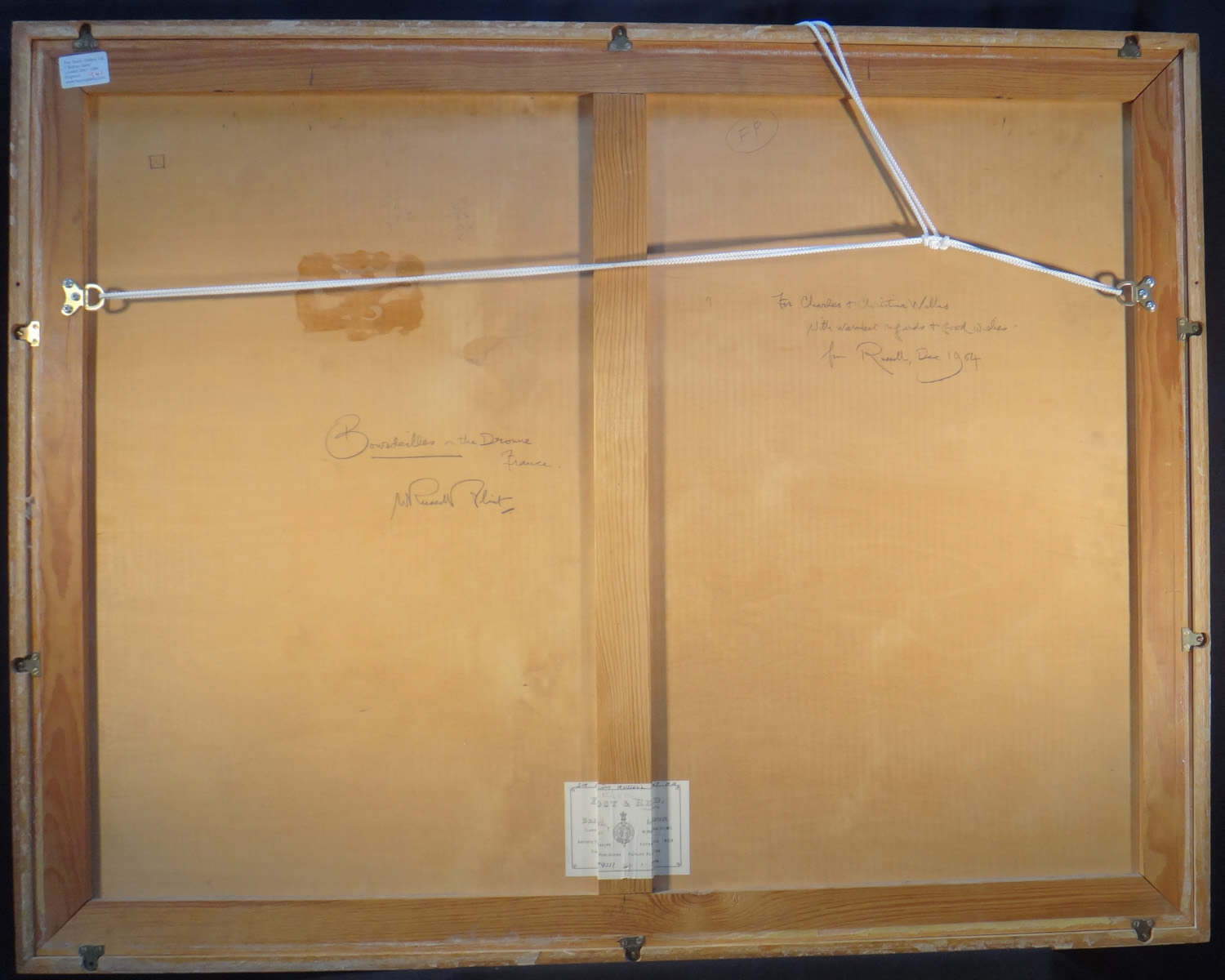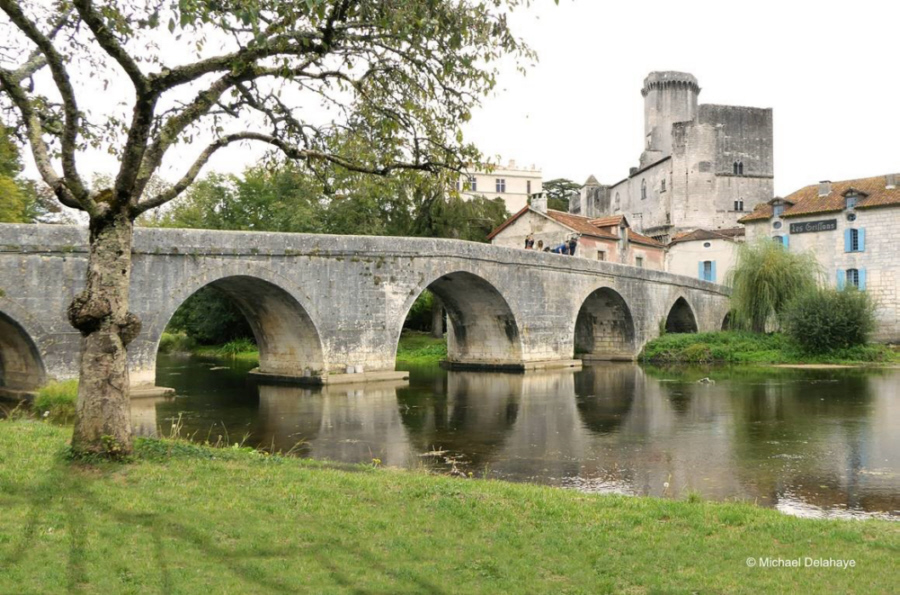 Bourdeilles sur Dronne 2018
Lowry.